Dog Breeding Directory
Their are many different types of Dog Breeds.  We are showcasing several different breeds.  If you are a dog breeder, or have a pet related website and need to be listed in a directory,  please submit your website on our contact page.  We will consider it for a listing in our Directory.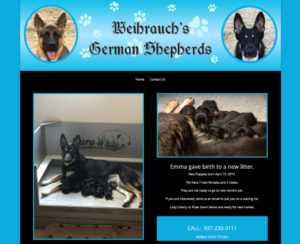 Weihrauch's German Shepherds – Dayton OH
Weihrauch's German Shepherds are family owned and operated breeders located in Southwest Ohio.  All Dogs are AKC registered and come from Champion Lines. Weihrauch Shepherds are socialized with children, family, friends and professional people in a home atmosphere.  Our GSD's are bred for intelligence, temperament and companionship.  All dogs are great for show, police, military and other environments with specific training.
Breeder will ship to any state in the United States.  Contact them for more information.
To view the latest puppie photos,  visit their website.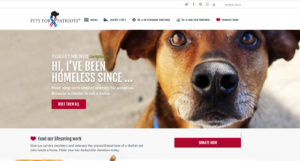 Pets for Patriots
This is a great website for learning how you can help a veteran who may need a Pet.  Their vision is as follows:
Our vision is to end animal homelessness in the United States while giving our military veterans and their families the greatest "thank you" of all: the extraordinary love of a companion pet.
We can make this happen through our nationwide shelter and veterinary networks, military and veteran organizations, and a public that values the lives of both the most vulnerable and heroic among us.