Beauty Directory Listings
Beauty Directory for beauty salons, including beauty cosmetic surgery and cosmetic supplies, beauty schools and just about anything related to beauty, health products related to beauty may be accepted into this directory.  Are you a make-up artist,  we will consider your website too.  Just visit our contact page to submit your website for consideration.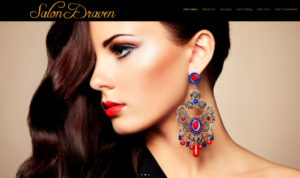 Salon Draven Rancho Santa Fe, California
Beauty Salon in Rancho Santa Fe offering haircuts, hair color, for both men and women. For short or long hair treatments.  Located in a beautiful new building, with a very unique decor.  Salon Draven is an all black decorated salon.   Very comfortable and different than most salons. 
Experts are available for hair extensions and color corrections.  Do you like those low lights and highlights in your hair?  Salon Draven has expert hair artists who know just how to get that special effect.  Do you have a special event that you must attend?  Salon Draven also has Make Up Artists to help you look glamorous.